Award-Winning Ghostwriting & Editing Services
I will help you write & Publish a book to accomplish your goals
Michael J Dowling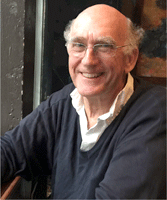 You can expect your book to…
Persuasively present your ideas in your voice.
Enhance your reputation as an authority in your field.
Attract speaking invitations.
Open doors to new opportunities.
Increase your organization's success.
Advance your career to a whole new level.
It's great to hold your very own book in your hands!
Lee Ellis, CEO, Leadership Freedom LLC, author of Leading with Honor
Lisa Huetteman, Partner, Black Diamond Associates, author of The Value of Core Values
Andre Chapman, CEO, Unity Care Group, author of Roses in Concrete
Bill Rossiter, CEO, Interrupt, author of Diverge
Get a free Consultation
Explore your book idea with me today.
A Few of My Ghostwriting Projects